Doing a little happy dance tonight, Mr. Grimes is finished!!!!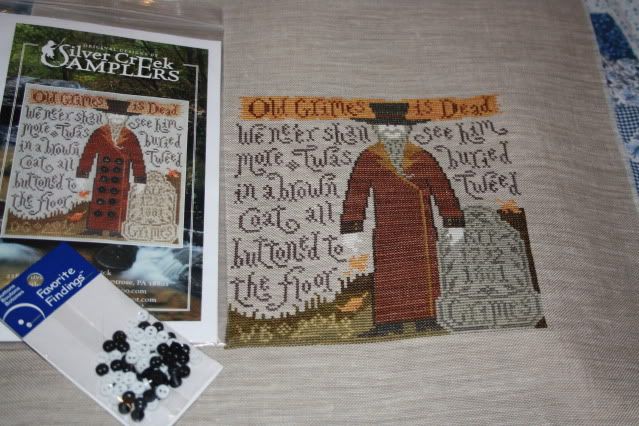 Some may not call it finished until it's in a useable form or framed but I'm sure the other cross stitchers out there will agree with me, he's done!
I have the black buttons ready to add once I've decided how he will be "finished".
Yay!!!
Happy Sunday all!
Vivian