When in doubt, just hang on!!!!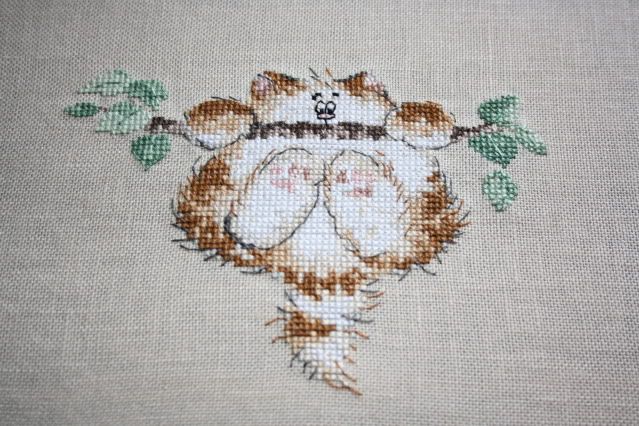 Here's a little cross stitch that I finished up last night. I am a fan of Margaret Sherry and how her designs are just a bit different. The use of the squished cross stitches (some horizontally and some vertically) and the backstitching really make her designs pop.
I'm not sure how I will be finishing it yet, to frame or to sew into a pillow or wallhanging. Judging by the pile I have to frame I may make into a door hanging pillow or something. Those seem to be the only ones that I actually finish off and put up (gotta find a reason to use a sewing machine somewhere!!!).
Have a great Saturday!
Vivian