Happy February 2nd!!! From what I heard today, it looks like 6 more weeks of Winter.
Sounds crazy considering we got to 4 degrees Celcius here today in the Yukon. It felt like summer considering we had two weeks of -30 (sometimes -40) C temps. What a difference a week makes.
Nothing quilting related to discuss tonight, I've been too tired after work to do more then curl up with a good book and some hand stitching.
I have been working on my larger Christmas piece, called Christmas Visitor.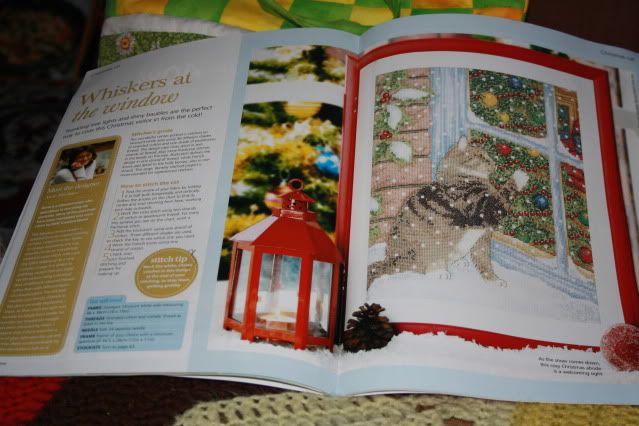 I decided to work on the brickwork portion, then move onto the window casings. I may leave the Christmas tree to last, there are a heck of a lot of colour changes in there!!!!
So far it's been a nice easy stitch...ask me again when I get to the tree, I might be tearing my hair out!
I love Christmas ornaments. I love vintage and sampler style ornaments. One designer that has the look that I appreciate is Sandra at
Homespun Elegance
. Her style is very elegant and timeless, not something that may fall out of style or look hokey in a few years.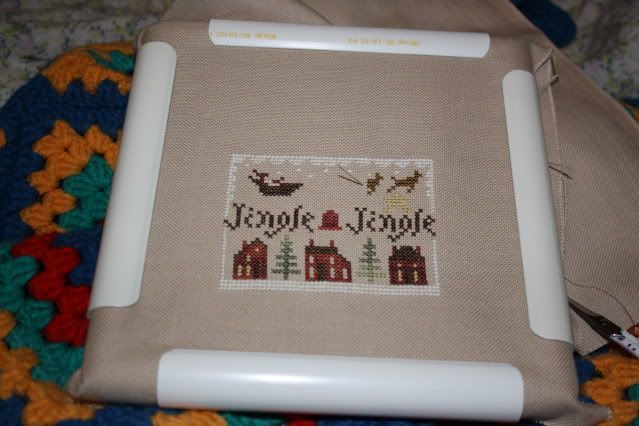 I started stitching her "Jingle Jingle" pattern earlier this week, on light brown evenweave. It looks so fresh and crisp and I think will go on my tree next Christmas quite well. Heck, throw a red house on anything and I'm a happy girl!
Thanks for stopping by, hopefully the sun will shine and the warmer temps will give me that much needed boost to my serotonin levels so I can spend some time at my sewing machine. The lack of sunlight (our shortened days coupled with winter's cloud cover) really do a number on my energy levels this time of year.
See you soon!
(and Merry Christmas!)
Vivian