I would like to introduce you to the second quilt I have as a WIP. This quilt was part of my end of the year tasks, Truly Scrumptious by
Cinderberry Stitches
. I joined this Block of the Month last January, again through my friend Valerie at
Pastimes Online
.
During our end of the year tasks I discovered that I had partially stitched block 8 so I chose that as an end of the year finish, and I did it! Block 8 was done and only one more block to go on this quilt top. Being on a roll, I pulled out my last block and have been working on the embroidery and hope to have it finished up tonight or tomorrow. Once I have that done I'll be able to do the patchwork on the blocks, then put the blocks together with sashing, then quilt it!!!!! I'm so close.
Here is what I have completed: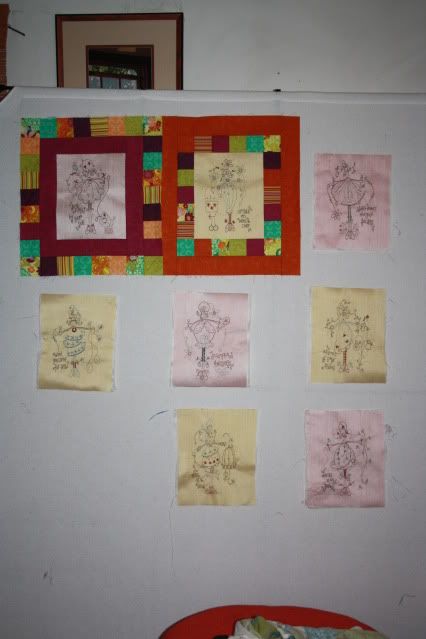 And here are some close ups: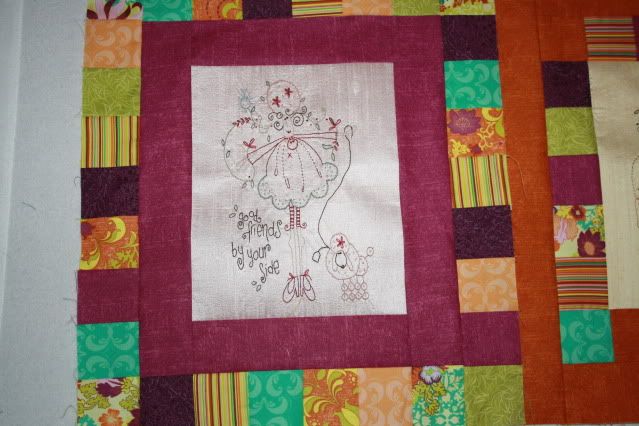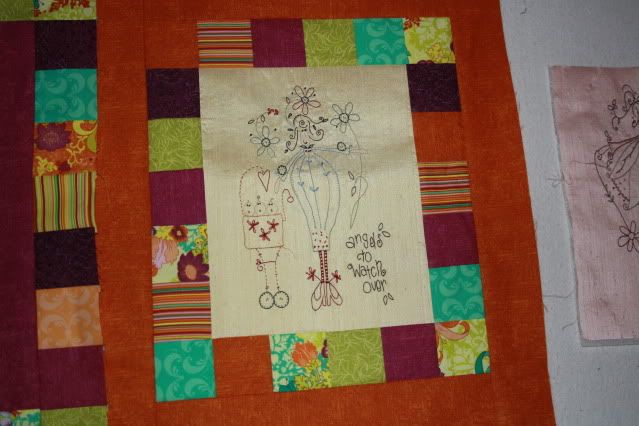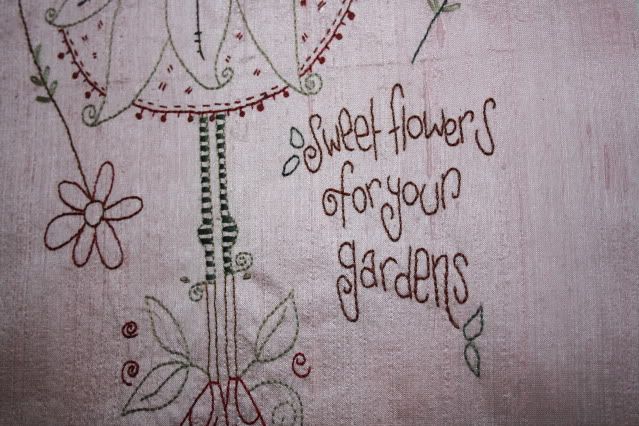 I was quite excited when I put it up on my design wall and realized how far I had come, makes me want to finish it before moving on to anything else!!!
Thanks for stopping by!
Vivian