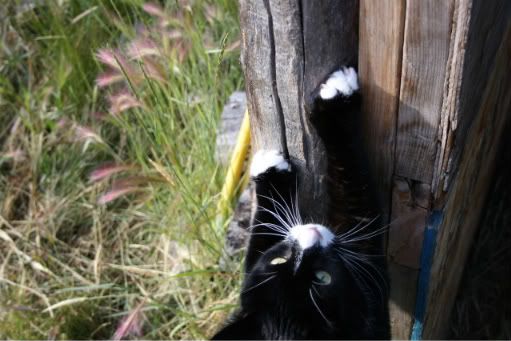 Morning stretch.
Try it, it feels good.
I was out this morning trying to capture that morning light that makes things glow. Unfortunately it was only 4 degrees Celcius at the time, boy was it nippy!
Above is a cross stitch sampler that I finished up yesterday. It was designed by La-D-Da and called Tiny Sampler. It's so delicate and the GAST threads make it just feel loved.
Vivian